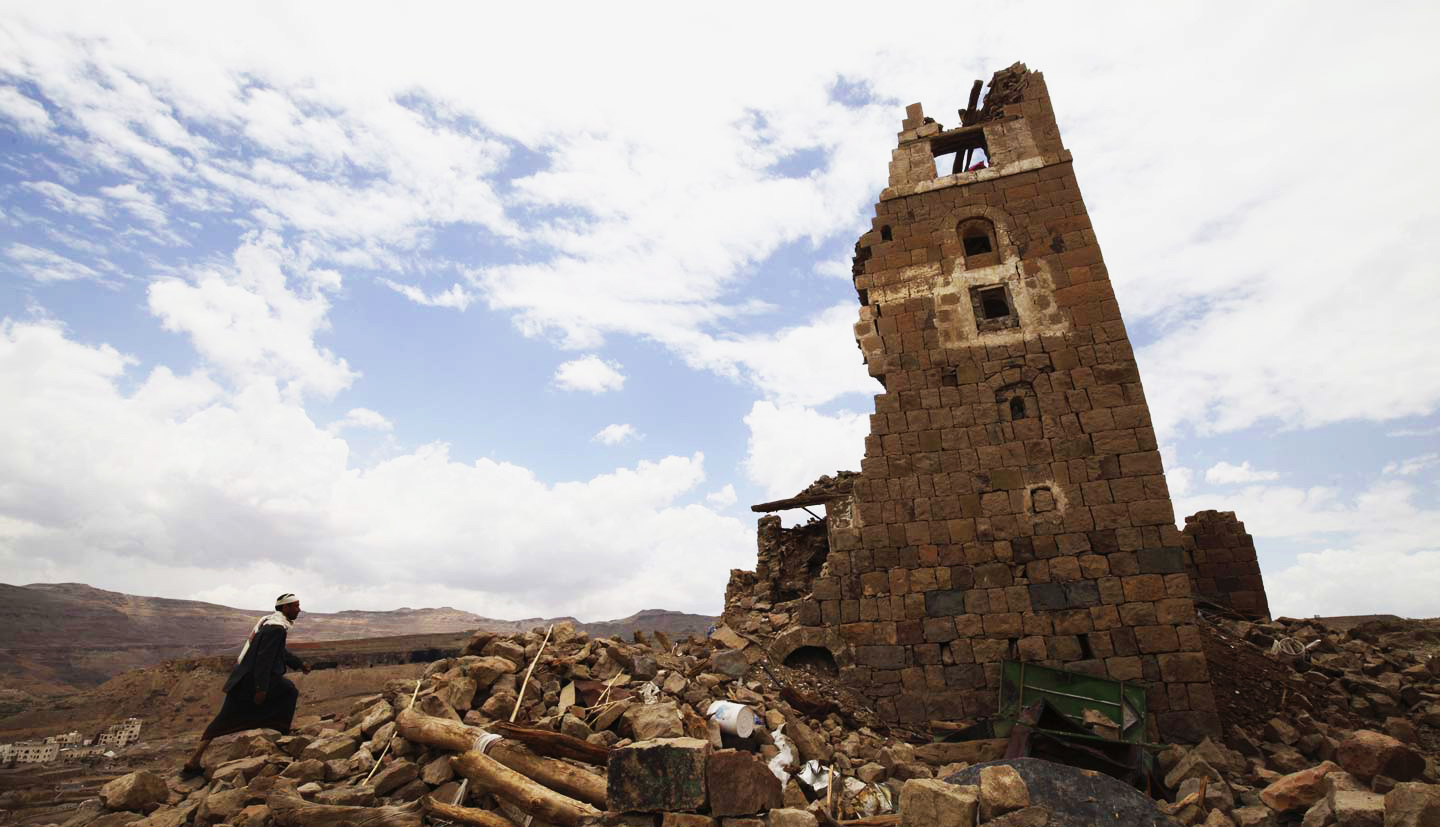 An
Aerial
War
WORLD
US drone attacks to Yemen are less deadly but more frequent
December 3, 2018
In December 12, 2013 Mousid al-Taysi was travelling in a wedding caravan celebrating a cousin's marriage when a drone struck from the sky. His memory is limited to bright red-and-orange colors, then the grisly sight of a dozen burned bodies and the cries of others wounded around him, he told Al Jazeera.

That Thursday, a US drone mistakenly targeted a wedding convoy in Yemen's al-Baitha province after intelligence reports identified the vehicles as carrying Al-Qaeda militants, killing 14 civilians. Mousid al-Taysi survived, but many of his family members were blown into pieces.

"Obviously, broadly speaking, we take every effort to minimize civilian casualties in counterterrorism operations - broadly speaking, without speaking to this one specifically," State Department deputy spokeswoman Marie Harf stated at the time when asked about the strike.

After the September 11, 2001 attacks, the US military has been using drone warfare to attack Islamist militant presence in Yemen, specifically Al-Qaeda members in the Arabian Peninsula.

The Bureau of Investigative Journalism keeps track of every time the United States was successful at killing Al-Qaeda members. The problem is that success, in this case, comes at a high cost. In most cases, besides killing the actual target, the drone strikes also kill civilians and children. In many situations, Americans even miss the targets, mistaking them by civilians.